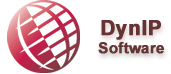 Fact Sheet
Address:
CanWeb Internet Services Ltd.
1086 Modeland Rd,
Building 1010, Suite 288
Sarnia, Ontario
N7S 6L2
Canada
Telephone: 519-332-6900
Fax: 519-332-6464
Email:
info@canweb.ca
Web Addresses:
www.canweb.ca
www.dynip.com


Founded: 1995

Products and Services:

CanWeb Internet Services Ltd. provides dedicated Internet hosting for businesses as well as Web design and authoring services. In addition, the company is the developer of the DynIP dynamic IP addressing service (www.dynip.com), which provides real-time updates to the Internet's global DNS directory service, allowing computer users to maintain point-to-point connections with a dynamic IP address.




Printed from: /main/ns/126/doc/53/lang/EN
on Sunday June 04, 2023
© 1996-2023, CanWeb Internet Services Ltd.