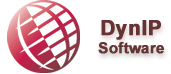 Please read carefully all the terms and conditions of this license agreement. By clicking the "I ACCEPT", you agree to be bound by the terms and conditions of this license.
TERMS AND CONDITIONS
This agreement contains the complete terms and conditions that apply to an individual or entity (the "Affiliate") for participation in the DynIP Affiliate Program (the "Program") operated by CanWeb Internet Services Ltd ("CanWeb"). As used in this Agreement: "Service" means any service/product offered for sale in the Program. "Site" means a World Wide Web site and, depending on the context, refers to the DynIP.com site or to the site that the Affiliate applicant will link to DynIP's site.
AFFILIATE LICENSE
The Affiliate is hereby granted the non-exclusive, non-transferable, world-wide right to promote DynIP Services on the Affiliate's site using materials provided by CanWeb and to link to DynIP's site for the purpose of providing information, evaluation copies and registrations/orders of services.
ELIGIBILTY REQUIREMENTS
CanWeb shall have absolute discretion as to whether or not it accepts or continues with a particular applicant or Site for participation in the DynIP Affiliate Program. Without limitation, the following are some examples of sites that are not eligible for participation:
Sites which contain material that infringes the rights of others (including but not limited to copyright and other intellectual property rights) or which promotes copyright piracy (i.e., unauthorized MP3s, 'warez', emulators, or cracks, etc.)
Sites with pornography, adult content, sexual or erotic material or sites that contain links to such content
Sites with gratuitous displays of violence, obscene or vulgar language, and abusive content or content which endorses or threatens physical harm
Sites promoting any type of hate-mongering (i.e., racial, political, ethnic, religious, gender-based, sexuality-based or personal, etc.)
Sites that participate in or transmit inappropriate newsgroup postings or unsolicited e-mail (spam) sites promoting any type of illegal substance or activity (i.e., illicit drugs, hacking, etc.)
Sites with illegal, false or deceptive investment advice and money-making opportunities
Sites with any type of content reasonable public consensus deems to be improper or inappropriate
ABILITY TO ENTER INTO CONTRACT
In order to participate as an Affiliate for CanWeb, all participants must be at least eighteen years of age and not less than their country's legal age for entering into a contract. Applicants represent and warrant that all information submitted to CanWeb shall be true, accurate and complete.
SERVICE OPTIONS
The Affiliate may be approved to list one or more of the Service items on its Site. For each Service item, the Affiliate will display on its site promotional material provided by CanWeb that may include a short description, review or other reference. The Affiliate will be responsible for the placement of these references and will provide a special link from each Service reference to the DynIP web site. Each link will use a special link format provided by CanWeb.
REPRESENTATION
The Affiliate agrees to represent DynIP, CanWeb and the Service in a manner acceptable to CanWeb. Affiliates may NOT make modifications to electronic promotional and support material provided by CanWeb. The Affiliate agrees to update promotional and support material on its site in a timely fashion when such updates are provided by CanWeb. Affiliates will display the phrase "in association with DynIP" somewhere on its site with a link to the following message: Authorized affiliates list services for purchase through DynIP. If you have any questions about an order you have placed for DynIP Services please call 519-332-6900 or send email to accounts@dynip.com. Dynip and Dynip logos are trademarks of CanWeb Internet Services Ltd., and used by affiliates with permission.
SERVICE AVAILABILITY
CanWeb makes no representations or warranties with respect to the continued availability of any of the Services, or the nature or availability of any future modifications or updates. Similarly, CanWeb makes no representations with respect to any new service offerings it may make in the future, the compatibility of such Service, or the availability of such new Service to the Affiliate.
PROPRIETARY RIGHTS
The Affiliate acknowledges that all copyright, patent, trade secret, trademark and other intellectual and proprietary rights to the Service and related materials are and remain the property of CanWeb and/or it suppliers. The terms of this agreement are confidential and shall not be disclosed to third parties. The Affiliate agrees to use the DynIP logos provided with all advertisements, promotions and distribution of the service, but for no other use. The Affiliate's use of such logos will be in accordance with DynIP's current policies regarding their usage, and shall identify them as trademarks of CanWeb used with permission. The Affiliate shall advise CanWeb of any infringement of the Services, related materials, and trade-marks that it becomes aware of.
REFERRAL FEES, PAYMENTS AND POLICIES
CanWeb Internet Services Ltd. will pay the Affiliate referral fees on Service sales to customers based on the DynIP Affiliate Commission Schedule, provided that the customer follows a special link (as described above) from the Affiliate's site to DynIP's web site, order the service using CanWeb's automated ordering system and remit full payment to CanWeb via a valid credit card account. CanWeb will not pay referral fees on Services that are purchased by customers directly from the DynIP web site (instead of through a special link from the Affiliate's site), even if the customer previously followed a link from the Affiliate's site to our site.

Commission rates are reviewed on an annual basis and are adjusted based on the previous year's total sales. CanWeb may amend its DynIP Affiliate Commission Schedule at any time.
FEE SCHEDULE
The Affiliate will earn referral fees based on a percentage of the actual price of the Service, according to fee schedules to be established by us from time to time. Actual price means the price paid by the client for our service excluding taxes. The Affiliate is responsible for all of its own costs, and will not be paid or reimbursed for any amounts other than as described on the fee schedules.
FEE PAYMENT
We mail checks in US dollars during the first month of each calendar quarter for all revenue earned during the previous quarter.

CanWeb will mail checks for Affiliates by the 15th working day of each quarter, if the Affiliates account balance is equal to or greater than $25. If the balance is less than $25, the balance will carry over in the Affiliate's account to the next quarter until such time that the balance is equal to or greater than $25. All amounts are stated in and all payments will be made in US funds.

Affiliates will keep their payment address and complete contact information, including telephone number and e-mail address, up-to-date in their Affiliate account profile. CanWeb may provide notice to Affiliates by a notice placed on the DynIP site and/or an e-mail sent to the address listed in the Affiliate profile. Affiliates who fail to keep this information current and complete cannot hold CanWeb responsible for late or misdirected payment of earned revenue.

If a purchase that generated a referral fee is reversed (charged back) on the customer's credit card by the customer, CanWeb will deduct the corresponding fee from the Affiliate's next payment. If there is no subsequent payment, CanWeb may at CanWeb's option invoice the Affiliate for the referral fee.

Any Affiliate that CanWeb removes from the Affiliate Program will receive no credit or payment for sales made after such removal.
POLICIES
Customers who buy service through this Program will be deemed customers of CanWeb. Accordingly all CanWeb's rules, policies, and operating procedures concerning customer orders, service and sales will apply to those customers. CanWeb may change its policies and operating procedures at any time.

CanWeb will determine the prices to be charged for Services sold under this program in accordance with its own pricing policies. Since service prices may vary from time to time, the Affiliate may not include pricing information on its service descriptions. CanWeb will notify the Affiliate of any price change via email.
REMOVAL FROM PROGRAM
CanWeb reserves the right to terminate the participation of any Site for any reason in its sole discretion, but expressly including, without limitation, any Affiliate site that CanWeb judges to be in violation of the Terms and Conditions.

Affiliates in violation of CanWeb's Terms and Conditions will be immediately deactivated. CanWeb may deactivate Affiliates with no prior notification, though CanWeb will attempt to notify the deactivated Affiliate via the e-mail address provided by the Affiliate. Affiliates found in violation of the Terms and Conditions will not receive any credit or payment from CanWeb. Affiliates that are terminated by CanWeb on any basis other than violation of these Terms and Conditions will be entitled to receive any payment due from CanWeb earned up to the cancellation date.

Upon termination of an Affiliate from the DynIP Affiliate Program, for any reason and by either party, the Affiliate shall immediately remove all HTML insertion codes, promotional and support material from all pages where the Affiliate had inserted such content.
LIMITED WARRANTY
The entire risk arising out of use or performance of the Service is with the customer, as is more particularly described in CanWeb's end-user agreement with the customer. The entire risk arising out of this Agreement is with the Affiliate. CanWeb and its suppliers make no warranties or conditions, express or implied, and excludes and disclaims any and all implied warranties or conditions including, without limitation, those of merchantability or fitness for a particular purpose. In no event will CanWeb or its suppliers be liable to the Affiliate for any direct, indirect, special, punitive or consequential damages (including but not limited to damages for loss of business, profits, business interruption and the like), or any other damages arising in any way (even if advised of the possibility of such damages and regardless of the form of action whether in contract, tort, strict liability, operation of law or otherwise) for any reason whatsoever. Some jurisdictions do not allow the exclusion or limitation of direct, indirect, incidental, or consequential damages, so the above limitation may not apply to the Affiliate. In all circumstances, the maximum amount that CanWeb or its suppliers may be held liable for, for any reason whatsoever is the commission paid to the Affiliate by CanWeb for the 3-month period preceding the month in which the cause of action arose.
The parties acknowledge that CanWeb has set its prices and entered into this Agreement in reliance on the limitations of liability and disclaimers of warranties and damages set forth herein, and that the same form a fundamental and essential basis of the bargain between the parties. They shall apply even if this Agreement is found to have failed in its fundamental or essential purpose or been fundamentally breached.
INDEPENDENT CONTRACTORS
The Affiliate and CanWeb are independent contractors, each in full control of its own business. This Agreement does not establish a joint venture or partnership between them. Neither party is the agent of the other and neither has the authority to bind the other in respect of any third party. Neither party will under any circumstances hold itself out to be a partner, employee, franchisee, legal representative, servant or agent of the other.
PRIOR AGREEMENT
This Agreement contains the complete and exclusive statement of the Agreement between the parties and supersedes all prior and contemporaneous agreements, purchase orders, understandings, proposals, negotiations, representations or warranties of any kind whether written or oral. No oral or written representation that is not expressly contained in this Agreement is binding on either party. This Agreement cannot be amended or modified, other than by a change made in writing, dated and executed by the parties.
GOVERNING LAW
This Agreement shall be interpreted in accordance with and governed by the laws of the Province of Ontario, Canada, excluding conflicts of laws provisions and excluding the United Nations Convention on Contracts for the International Sale of Goods. The parties hereby submit to the non-exclusive jurisdiction of the courts of Ontario, and the Federal Court of Canada. Any actions against CanWeb must be commenced in the courts of Ontario or the Federal Court of Canada.
ASSIGNMENT
This Agreement may not be assigned by the Affiliate without the express, written consent of CanWeb. CanWeb may assign or sublicense this Agreement or its obligations hereunder without consent where such assignment is to an affiliated or acquiring company.
NOTICE
All required notices, or notices which may be provided in accordance with this Agreement, shall be in writing and shall be duly provided for if the notice is remitted to its addressee by courier, mail, email or facsimile, to the address contained on the Affiliate Application, or such other address as the party which is to receive the notice indicates to the party providing the notice, in the manner provided for in this section. Every notice delivered in the manner provided for herein shall be deemed to have been received: when delivered or by facsimile the first business day after the date received; or the fifth business day (10 business days if the Affiliate is from outside North America) following the date of mailing, if sent by mail.
CanWeb Internet Services Ltd. - DynIP Affiliate Confidential Commission Schedule


Effective as of March 31, 2003.
Commission rates are reviewed on an annual basis and are adjusted based on the previous year's total sales.
Commission Rate Schedule


| | |
| --- | --- |
| Annual Sales* (US Dollars) | Commission Rate |
| Up to $ 1000 | 10.0% |
| Over $ 2500 | 15.0 % |
| Over $10000 | 17.5 % |
| Over $25000 | 20.0 % |
| Over $64000 | 22.5 % |
*of eligible products and services excluding taxes
Eligible Products and Services


| | |
| --- | --- |
| DynIP Services | US List Price |
| DynIP Basic | |
| 1 year | $29.95 US |
| 2 year | $54.95 US |
| DynIP Pro | |
| 1 year | $69.95 US |
| 2 year | $129.95 US |
| DynIP Enterprise Edition | |
| 1 year | $199.95 US |
| 2 year | $349.95 US |
Note: Prices subject to change.
Contact CanWeb Internet Services for current pricing and product offerings.
Commission Earnings

Your commission earnings are based on how much you sell in any three month period (a quarter year or Quarter) and your previous year's sales history. If you're just starting out, you simply use the quarterly sales.

Using the chart below as an example, say you sold $1,400 worth of eligible products or services in the first 3 months. Your 'Sales' are $1,400 and (from the Commission Schedule Chart above) you'll be eligible for a 12.5% percent commission rate to earn $175.00. During the next quarter (Q2) you sell only $500 in products. But your total sales (your Annual Sales to Date) are now $1,900 so you remain eligible for a 12.5% commission rate. So you generate $62.50 in earnings. As your Annual Sales continue to increase throughout the year, your Commission Rate continues to rise. Our example below shows a 15% rate at the end of the first year (Q4).

This becomes your starting rate for the next year!

Commission rates are reviewed on an annual basis and are adjusted based on the previous year's total sales. Your rate won't go down during the second year. If Year 2 sales drop, we adjust the starting rate for the following (third) year based on your total Year 2 Sales. If your sales keep increasing, so does your Commission Rate!
Example:


Annual Sales to Date sets your Commission Rate
Sales this Quarter x Commission Rate = Referral Fees Earned
| | | | | |
| --- | --- | --- | --- | --- |
| Date | Sales | Annual Sales to Date | Commission Rate | Referral Fees Earned |
| Year 1 | | | | |
| Q1 | $1,400 | $1,400 | 12.5 % | $175.00 US |
| Q2 | $ 500 | $1,900 | 12.5 % | $ 62.50 US |
| Q3 | $1,500 | $3,400 | 15.0 % | $225.00 US |
| Q4 | $2,000 | $5,400* | 15.0 %* | $300.00 US |
| Total | | | | $762.50 US |
| | | | | |
| Year 2 | | | | |
| Q1 | $ 500 | $ 500 | 15.0 %* | $ 75.00 US |
| Q2 | $1,200 | $1,700 | 15.0 %* | $180.00 US |
| Q3 | $ 300 | $2,000 | 15.0 % | $45.00 US |
| Q4 | $2,100 | $4,100** | 15.0 %* | $315.00 US |
| Total | | | | $615.00 US |
| | | | | |
| Year 3 | | | | |
| Q1 | $1,800 | $1,800 | 15.0 %** | $270.00 US |
* Year 1 Commission Rate reached 15.0% !! You automatically start Year 2 at this level.
** Year 2 Annual Sales level falls within the 15.0% commission range.
Printed from: /main/ns/147/doc/108/lang/EN
on Sunday June 04, 2023
© 1996-2023, CanWeb Internet Services Ltd.